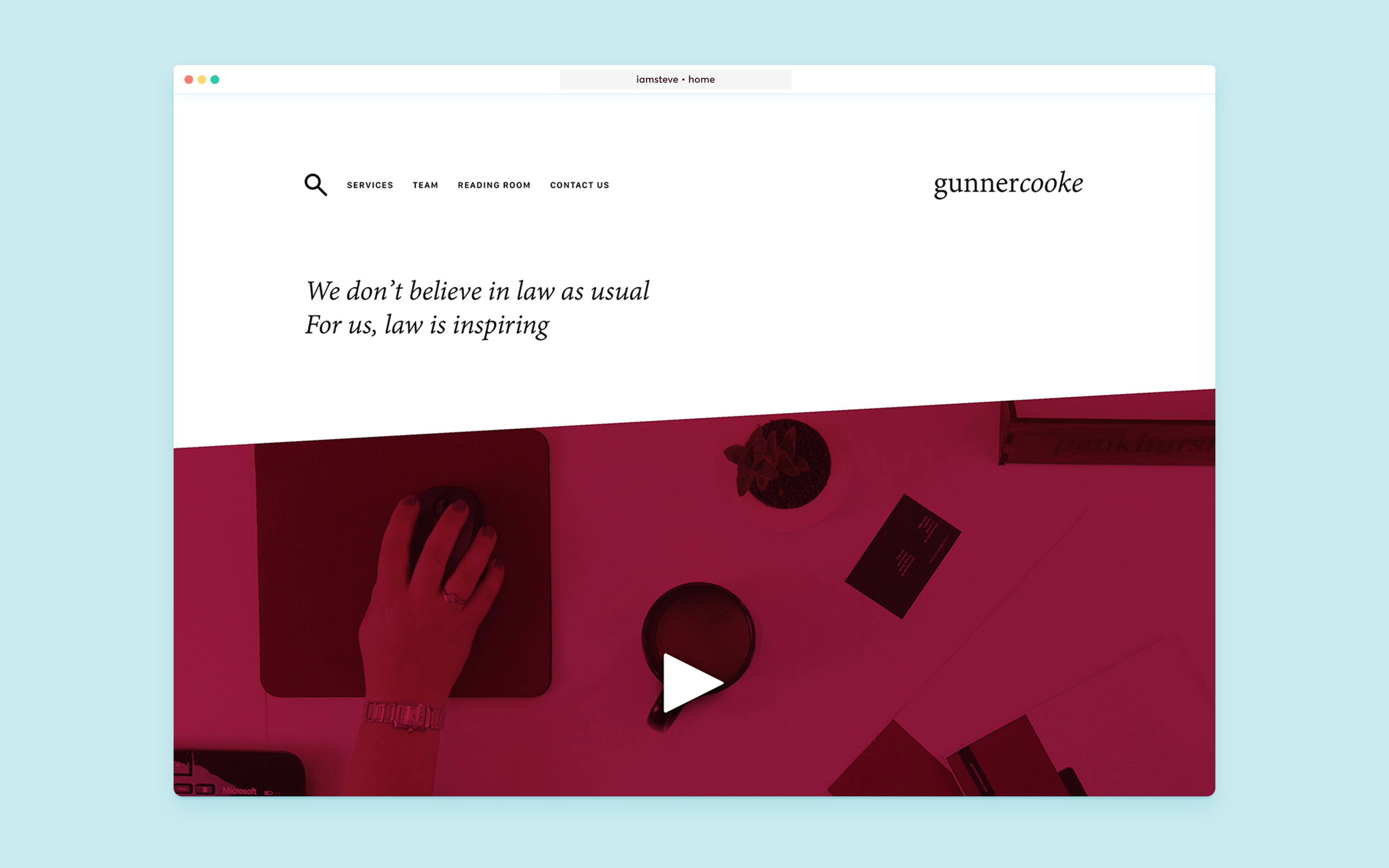 gunnercooke is an established law firm, with offices in Manchester and London. The firm is focused on bringing together partners at the top of their specialisms. 

The aims for this project were to redesign the website with to focus on their aims to recruit. The improvements must make the company appear professional, credible and trustworthy.

To get started, conversations were based around what appeals to the lawyers they're trying to attract. Some of these things were:

– The company must be well respected
– Have high calibre people
– Appear reputable to lawyers potential clients

Being part of gunnercooke is about having a sense of freedom, which is communicated through much of what they do. I've worked on a few law websites before, usually they are very lead focused. As there was no need to focus on generating enquiries, it allowed more freedom. I wanted to try something more creative within the existing brand guidelines.

This would benefit gunnercooke, as it would automatically allow them to stand out from the crowd of solicitor websites bombarding you with their phone number.
However, with this in mind it still needed to accommodate the two types of website visitors. There are two types; regular people and solicitors. They all start their journey from either the Join (being directed by a recruiter) or Home pages.

They both want to seek the same thing, gunnercooke is a reputable and trustworthy company.