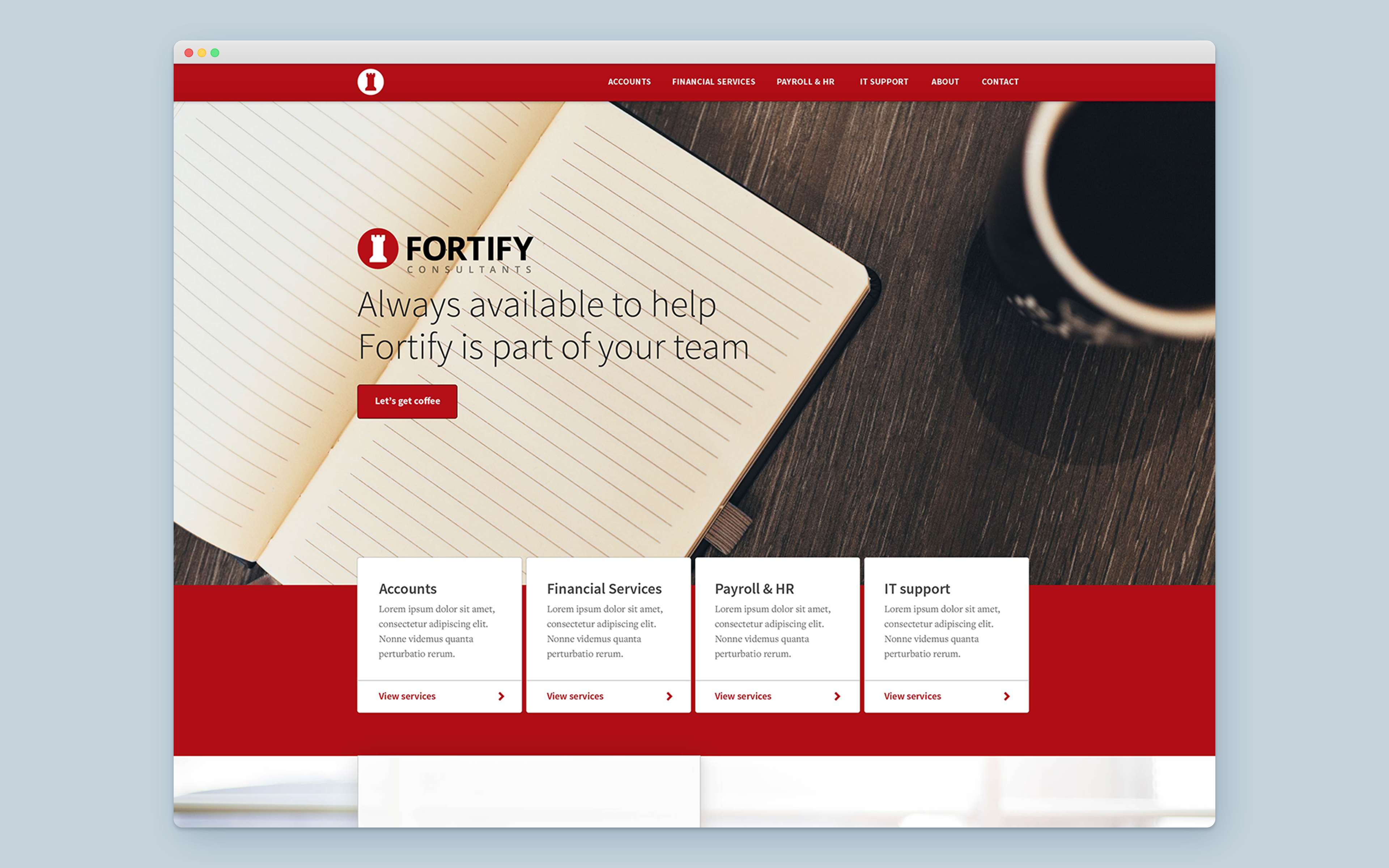 Fortify at the time of making this website was a newly established accountancy company.

Being new, but having a great reputation outside of that doesn't mean too much. It has to be proved, so this was important to establish through the design, as well as the message; Fortify is part of your team.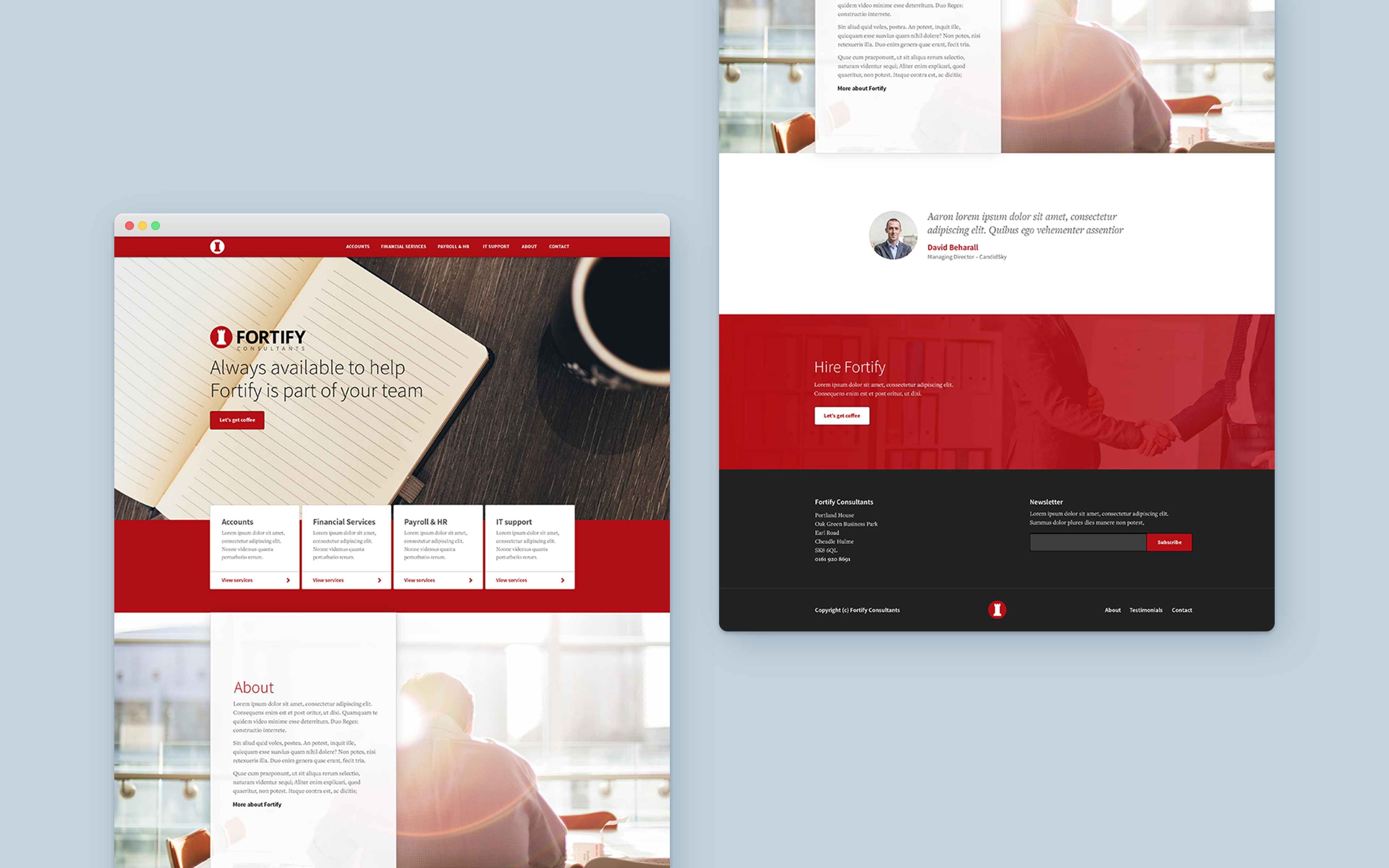 The homepage aim was to give a quick overview of the services and the company as a whole. Red is a confident colour, so using it in blocks to start along with a warm hero image, helps welcome visitors and communicates the expertise.
Similarly as the larger screen version you still get the sense of confidence and feeling welcomed. Instead of stacking all the services below each other you can swipe through them, which makes for a nice experience on a touch screen.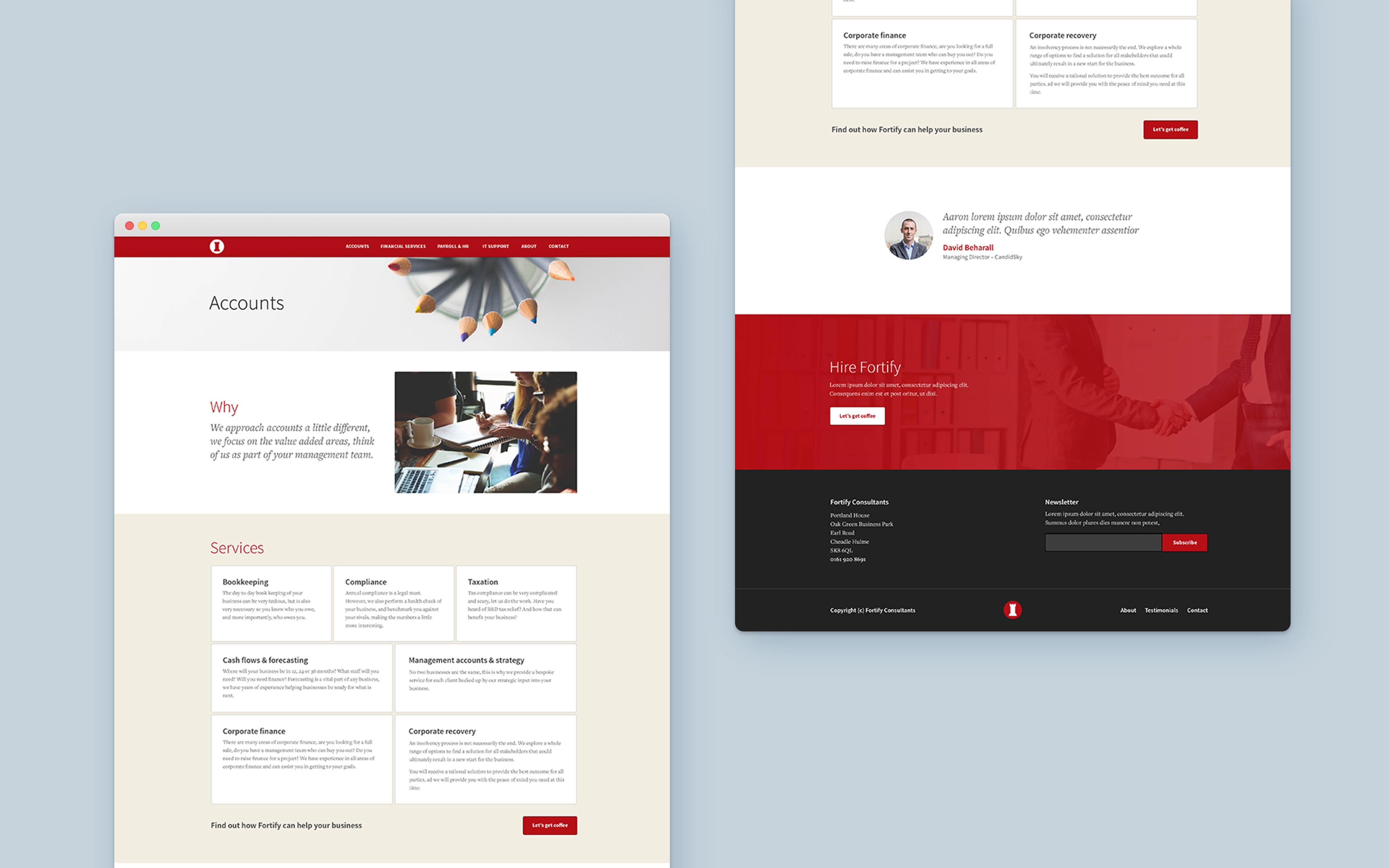 Service pages are made up of brief details about what you get within a particular service. It's quick to take in the information and layout is tailored to the number available.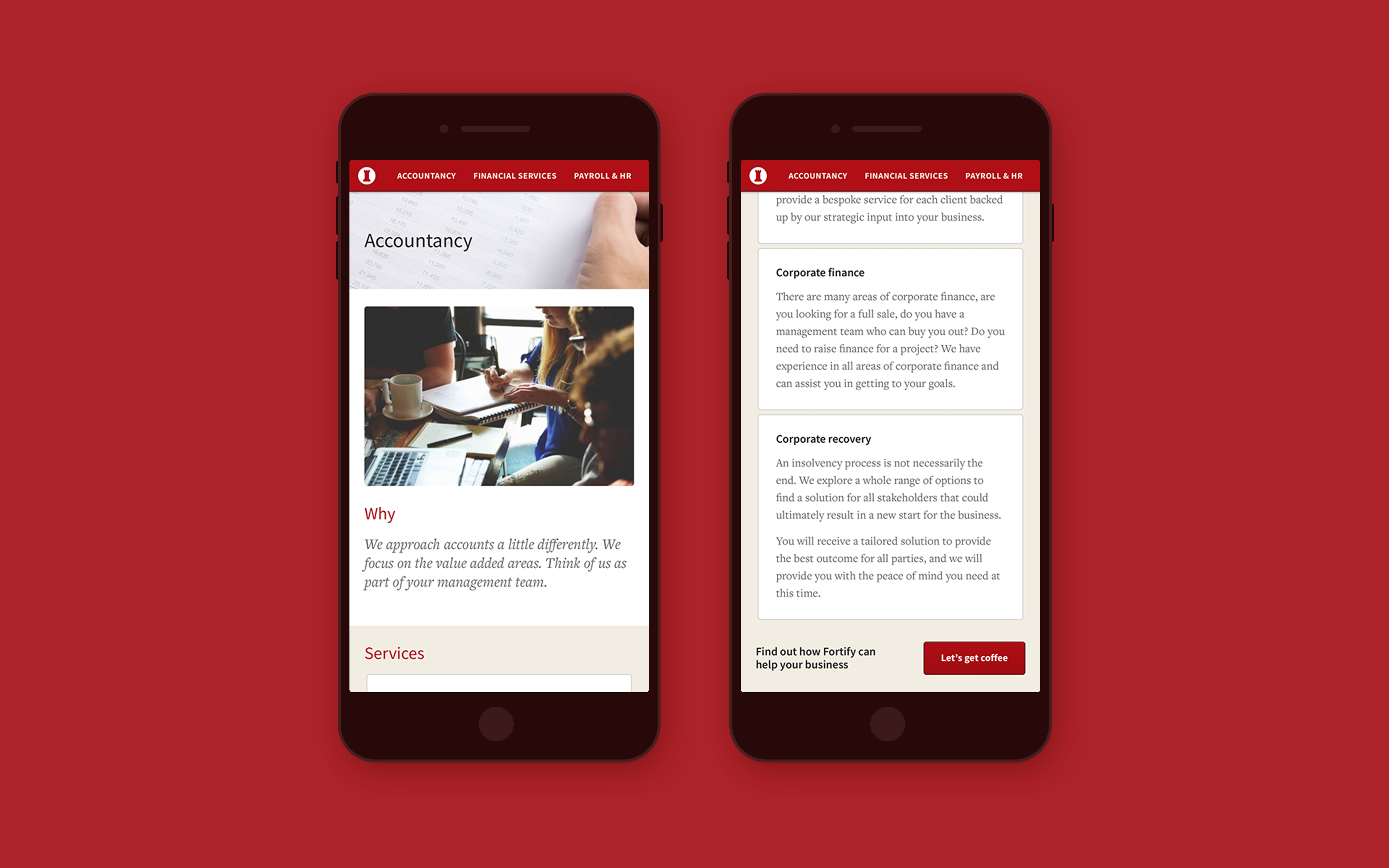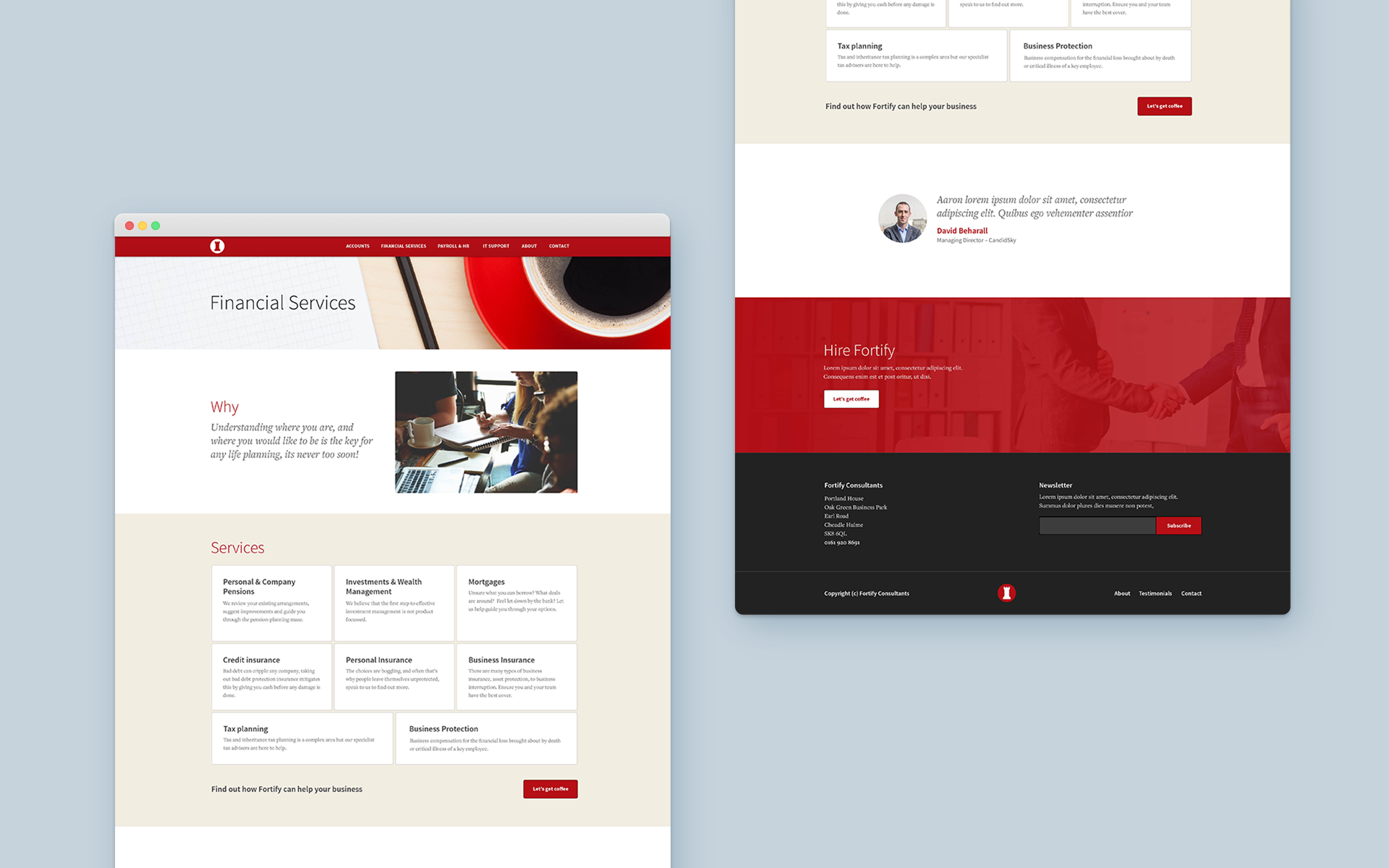 This particular service shows how the layout adapts to a different amount of services.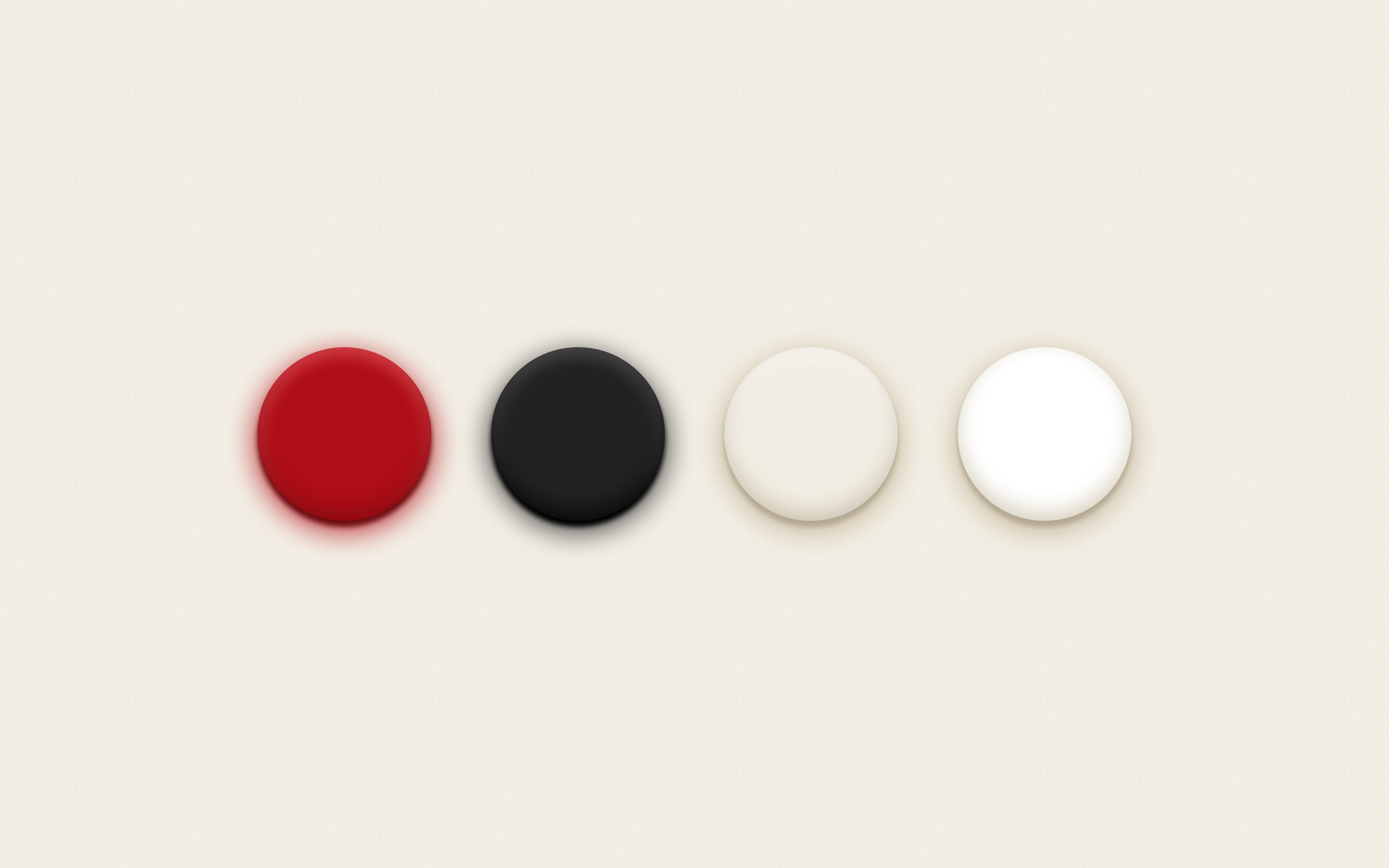 The colour palette is warm and contrasting. As red is a very dominant colour and with  plenty of imagery throughout the website the colour palette was kept to a necessary minimum.