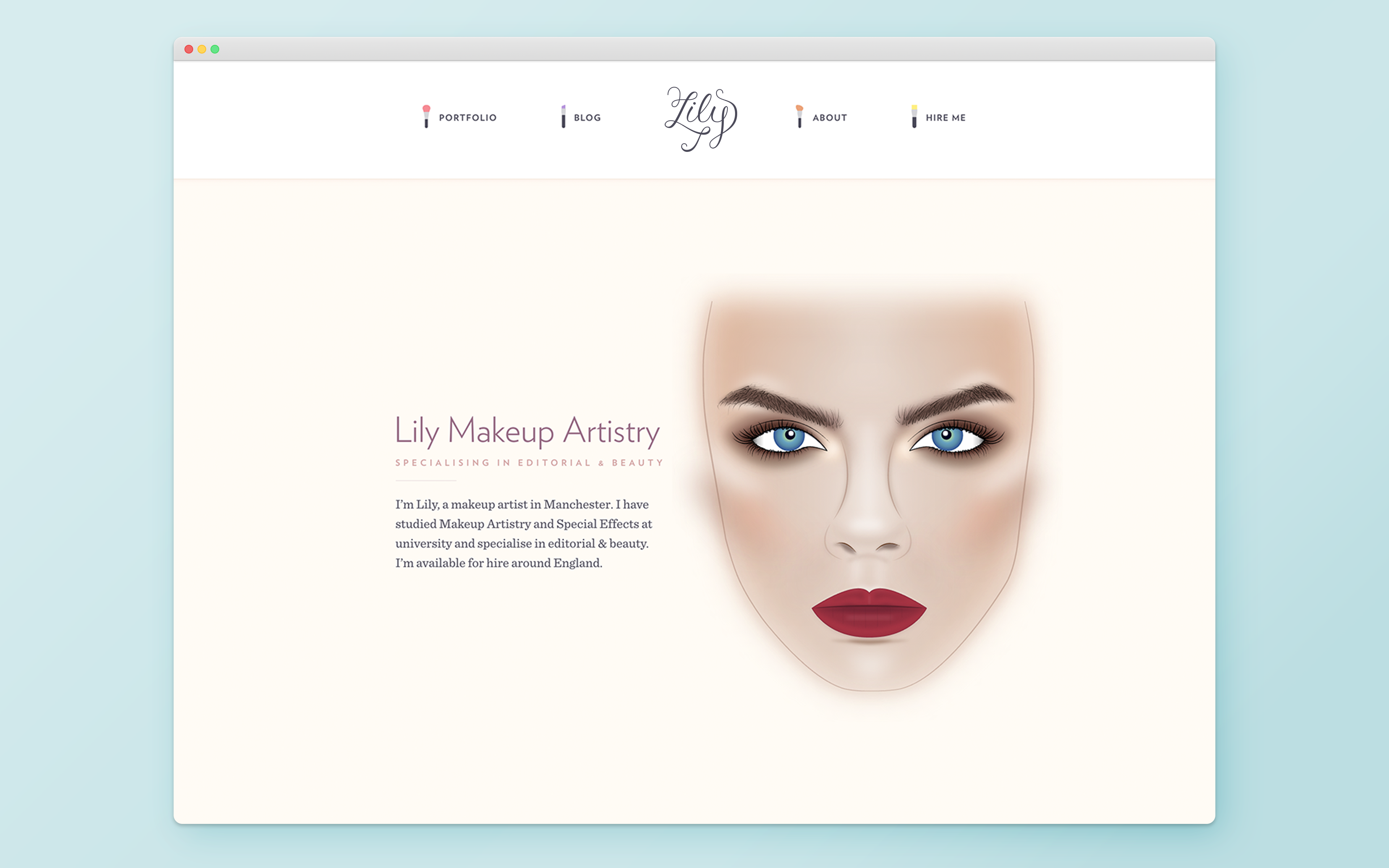 Lily is a makeup artist who needed a portfolio and brand identity. The website needed to showcase her work in a way which can focus on the makeup. The brand identity needed to reflect her personality and be professional.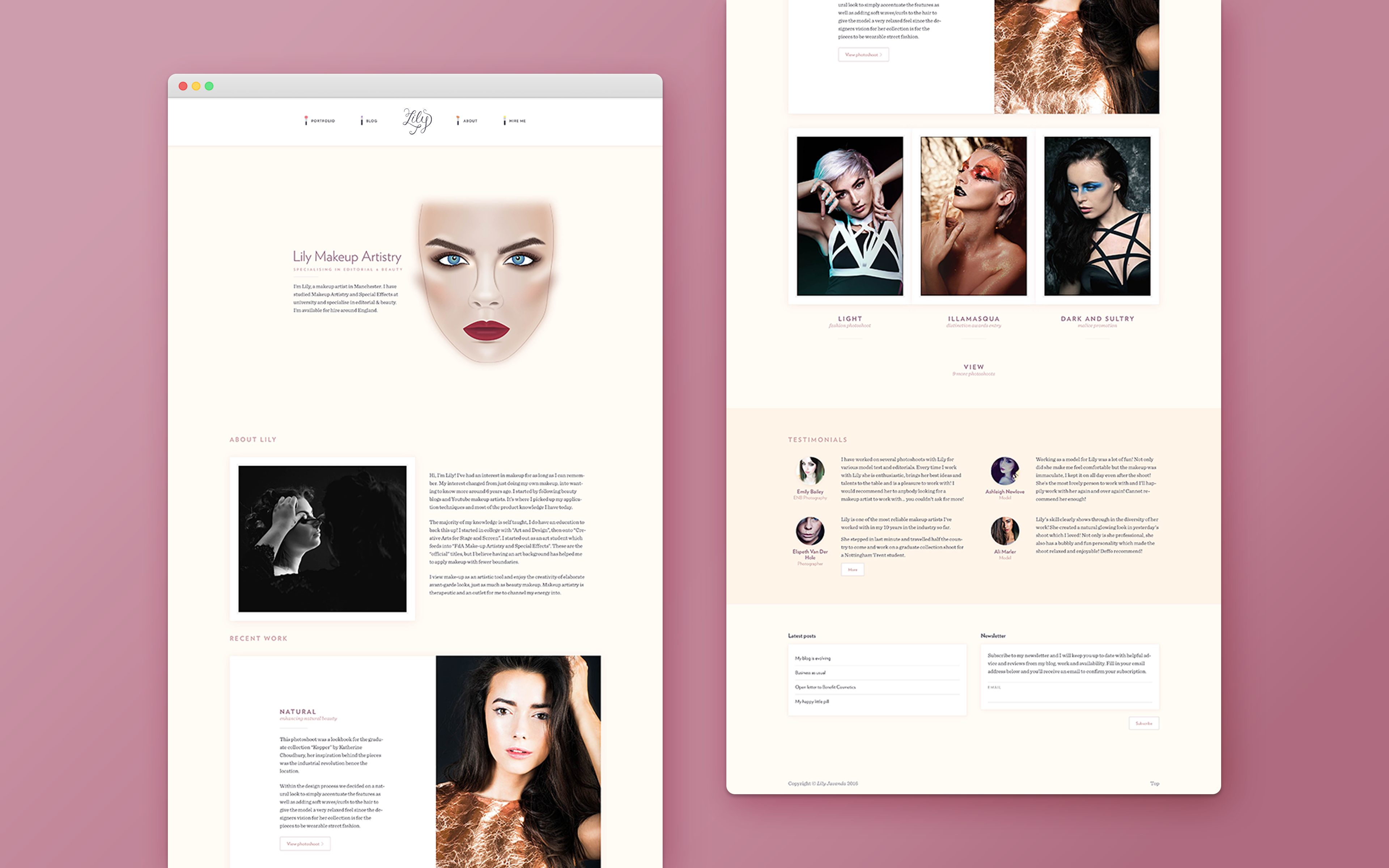 The homepage was designed to initially introduce Lily as a makeup artist. Then build trust throughout the page. From about Lily to her work and testimonials.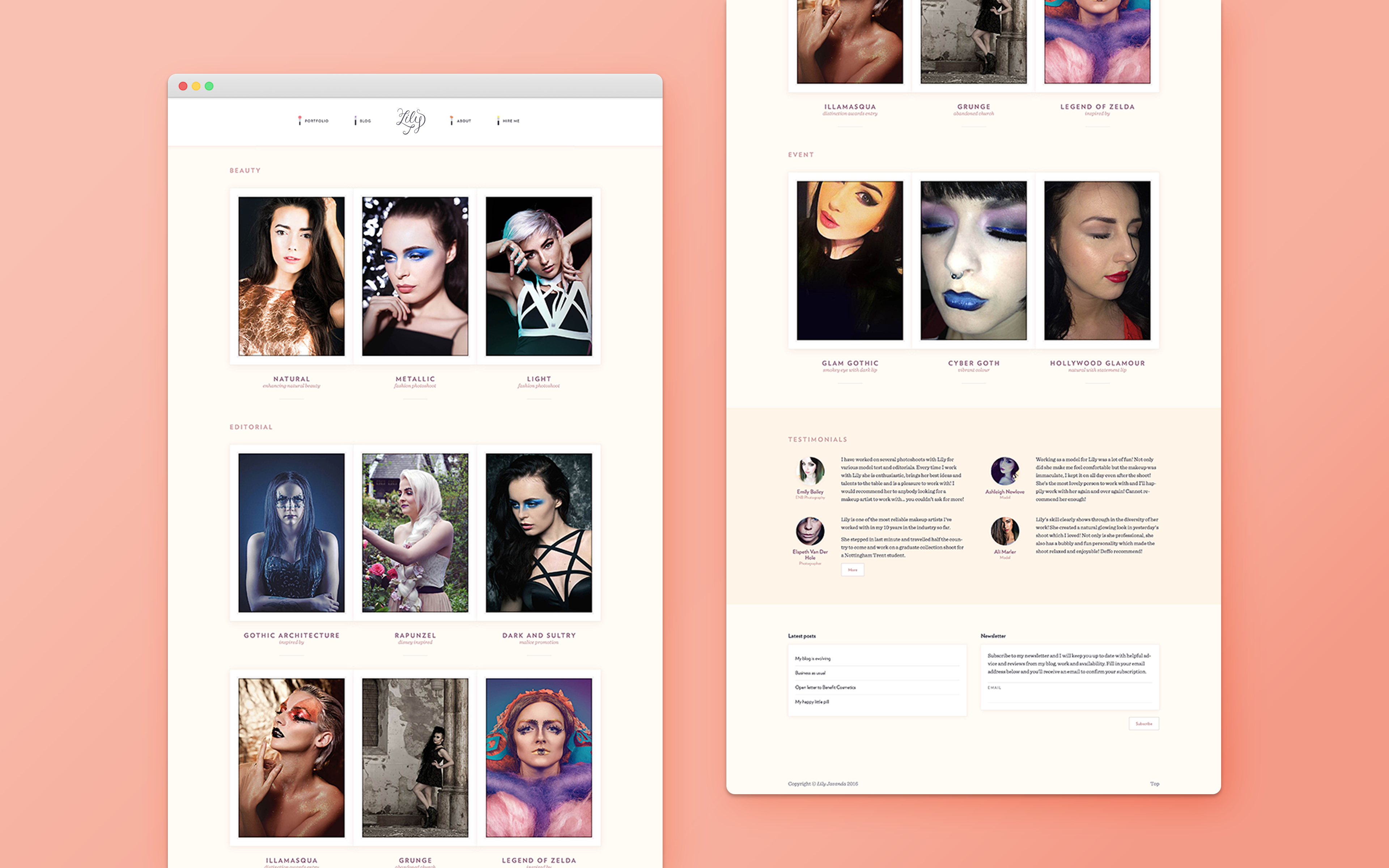 Guiding visitors through to Lily's portfolio of work to browse by type. As those approaching Lily could be a photographer or person with a special occasion such as a wedding. 

With special occasion having varying levels of photo quality, it was important to separate these from a professional point of view.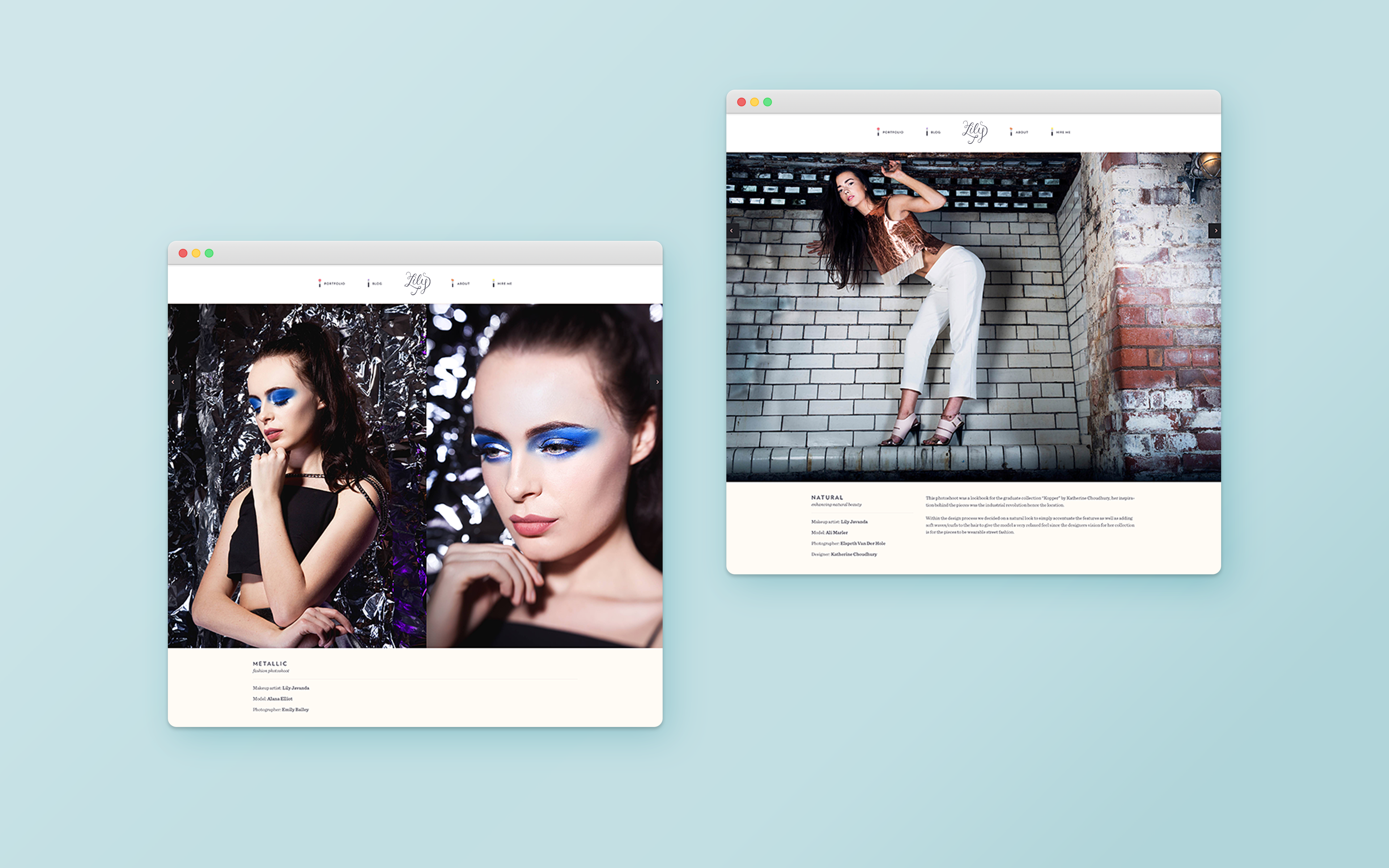 Each photoshoot was made to use the space the browser window offers. As good as the photography can be (which obviously makes a difference), that's not what Lily is showing off. The makeup must be as much of the focal point as possible.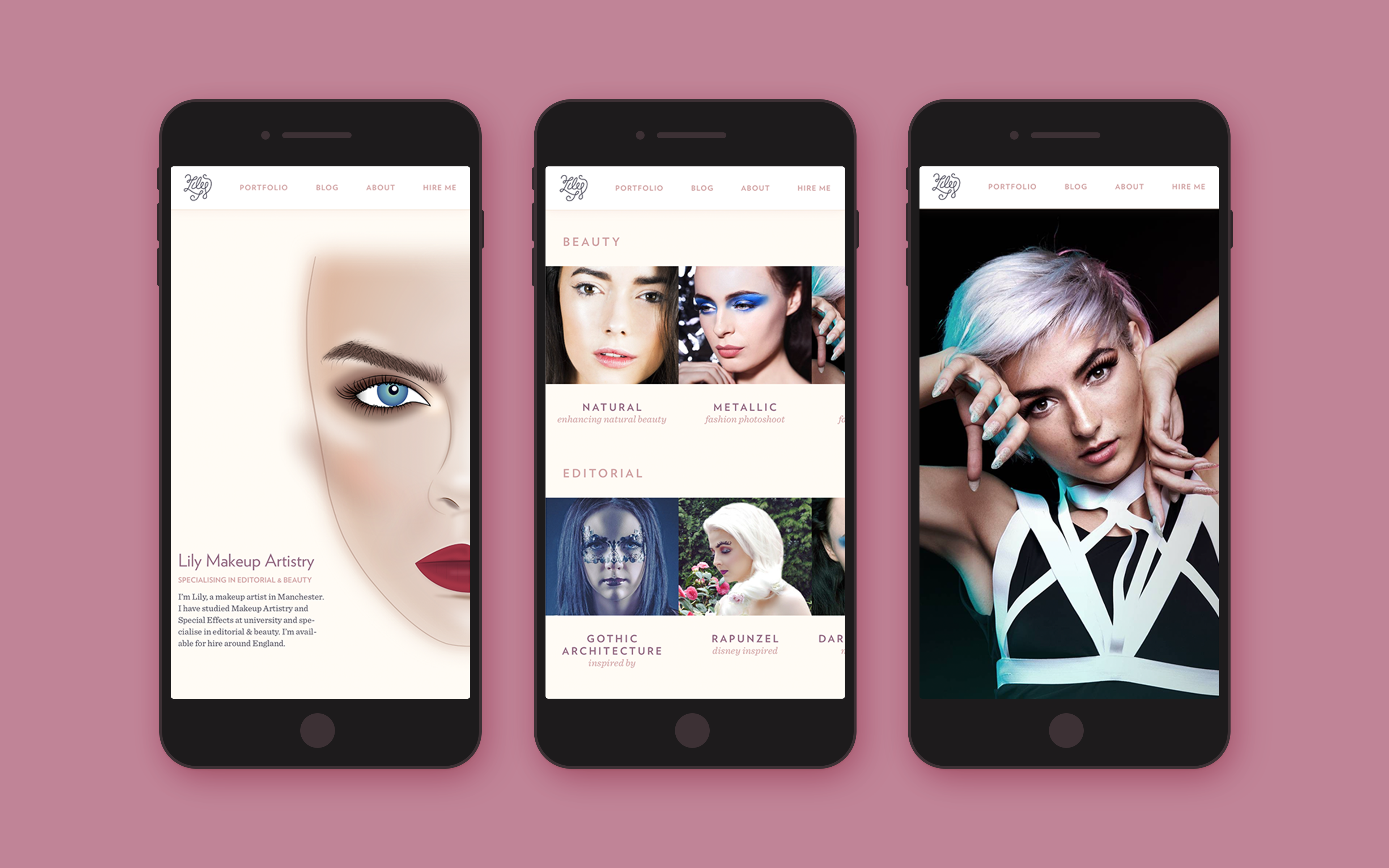 The aim was to retain as much of what was good about the desktop version and take advantage of touch screen capabilities. Horizontal scrolling areas for browsing the content and being able to differentiate between types of work.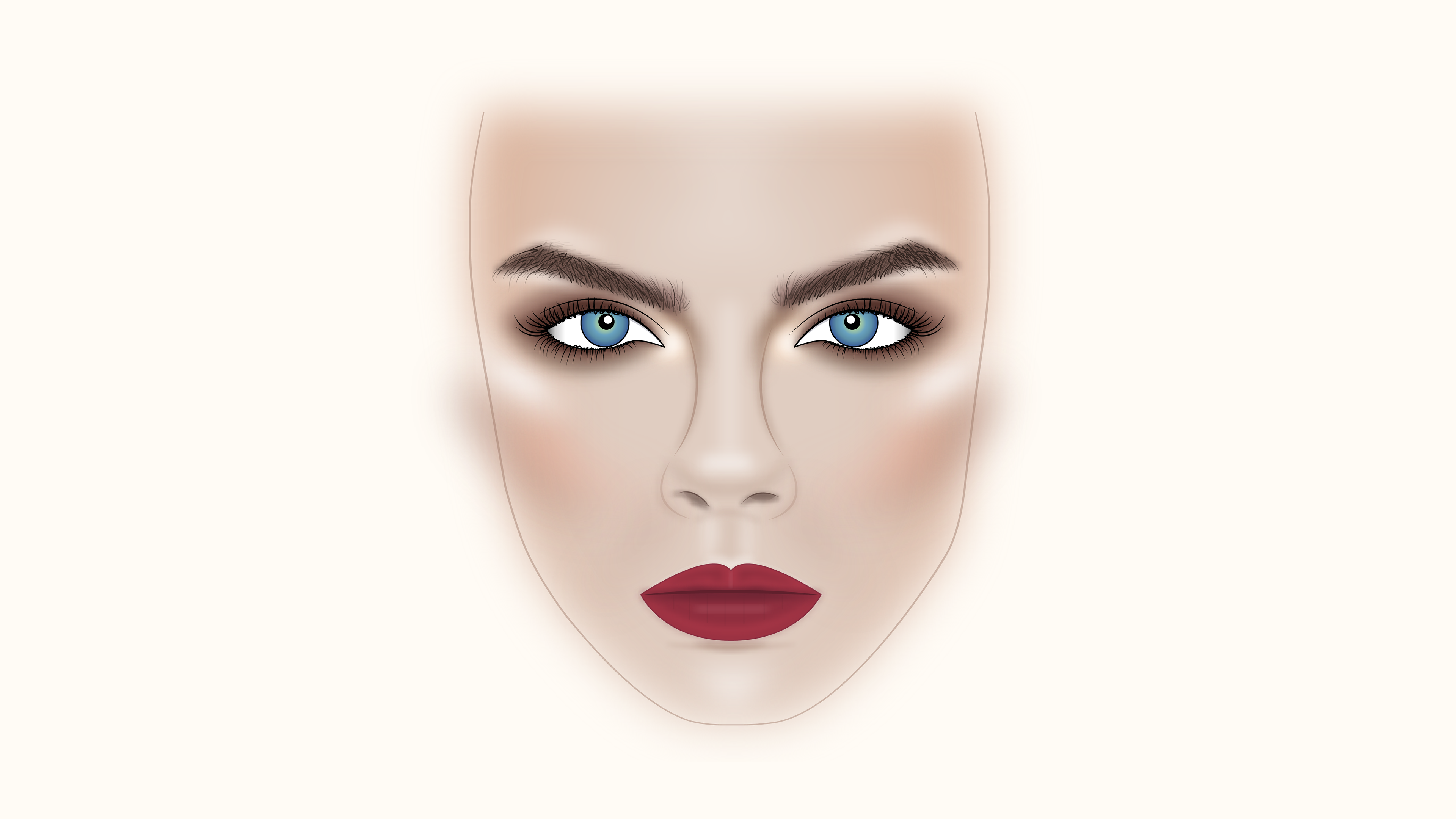 The illustration uses the makeup artist's face chart as the basis. A face chart is essentially a 'mock up' for makeup and trying ideas. Using this idea I built up a fairly realistic looking face, as some add more realism than you would think.

The other interesting part about this particular illustration is it's all SVG. Using SVG filters to apply gaussian blur, and gradients for shading. Through regular Illustrator gaussian blur it's not possible, albeit easier to use. 

Saving as SVG means those particular blurs will be embedded as an actual image.  This defeats the object of SVG and dramatically increases file sizes. The result of using the power of SVG is an infinitely scalable image, which can be modified with CSS and animated without the use of extra images.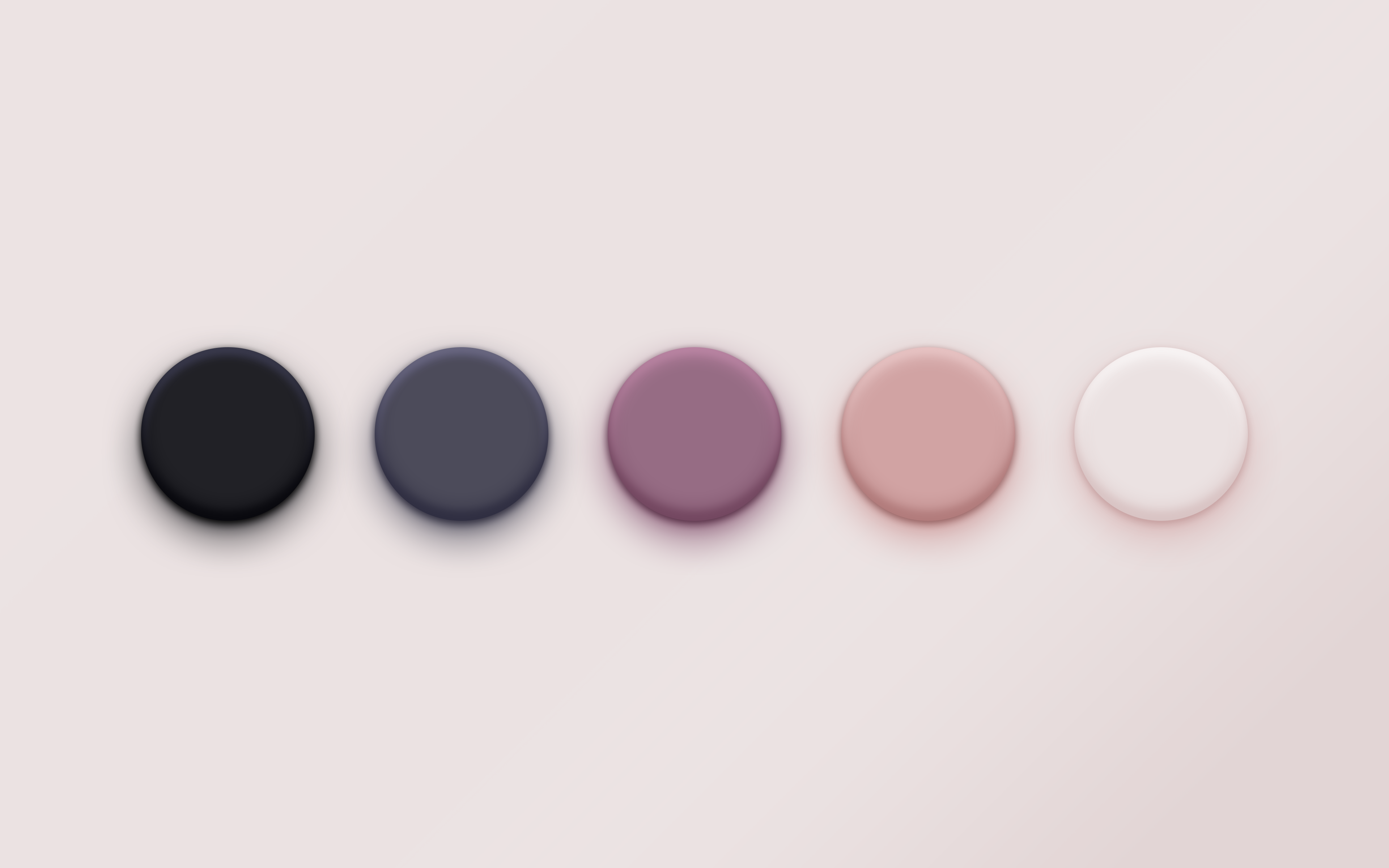 The colour palette needed to be feminine and confident. As an amount of trust goes into choosing a makeup artist, especially if it's for a big occasion like a wedding.

The pink and purples offer both a feminine and trustworthy feel. The darker purples offer contrast and ideal contrast for larger blocks of text. Finally, the light pink offers ideal contrast at the opposite end of the scale.