 Lily is a makeup artist who needed a logo. Fittingly, part of the process of making the logo was to come up with suitable branding in general. From the logo to business cards and templates.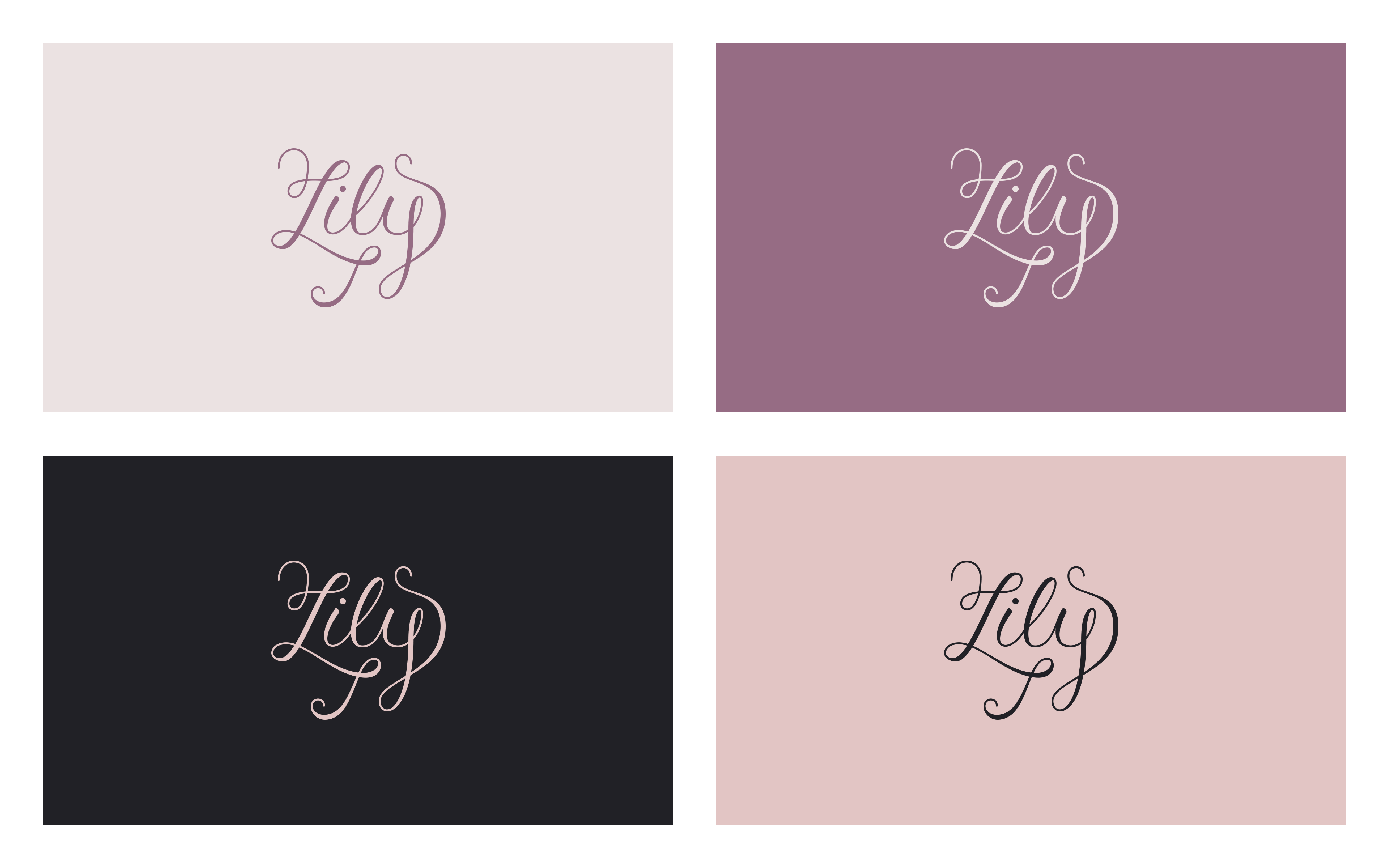 A hand lettered logo is timeless and elegant appearance for a makeup artist. This works well because it's inline with Lily's intentions. She aims for people to feel elegant and confident with the makeup she applies. It works well with additional wording or alone.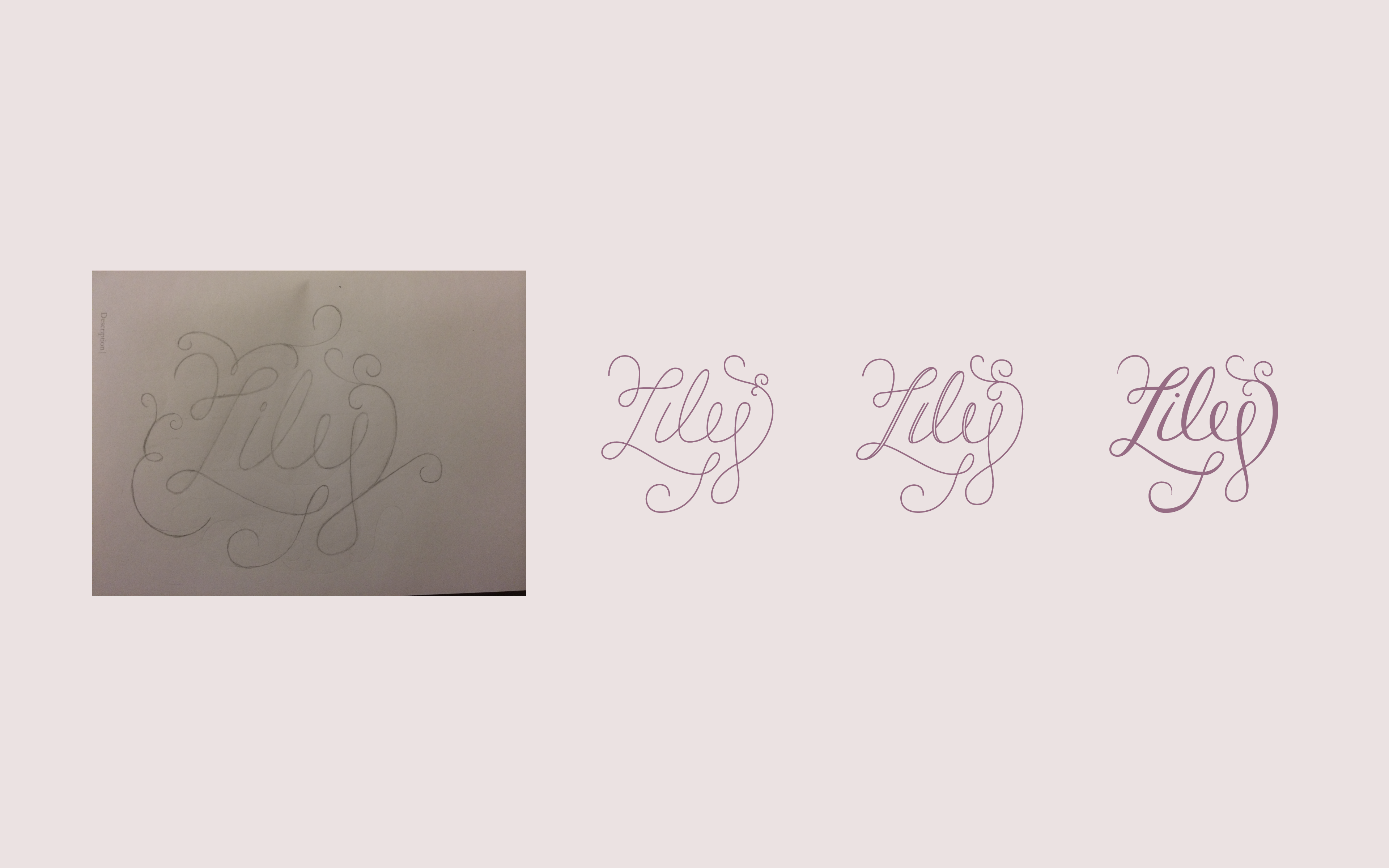 The process started with many sketches, eventually getting to the point where vectorising it was ideal. The process detailed in the image shows from simpler line work building up to the completed logo with thick and thin lines.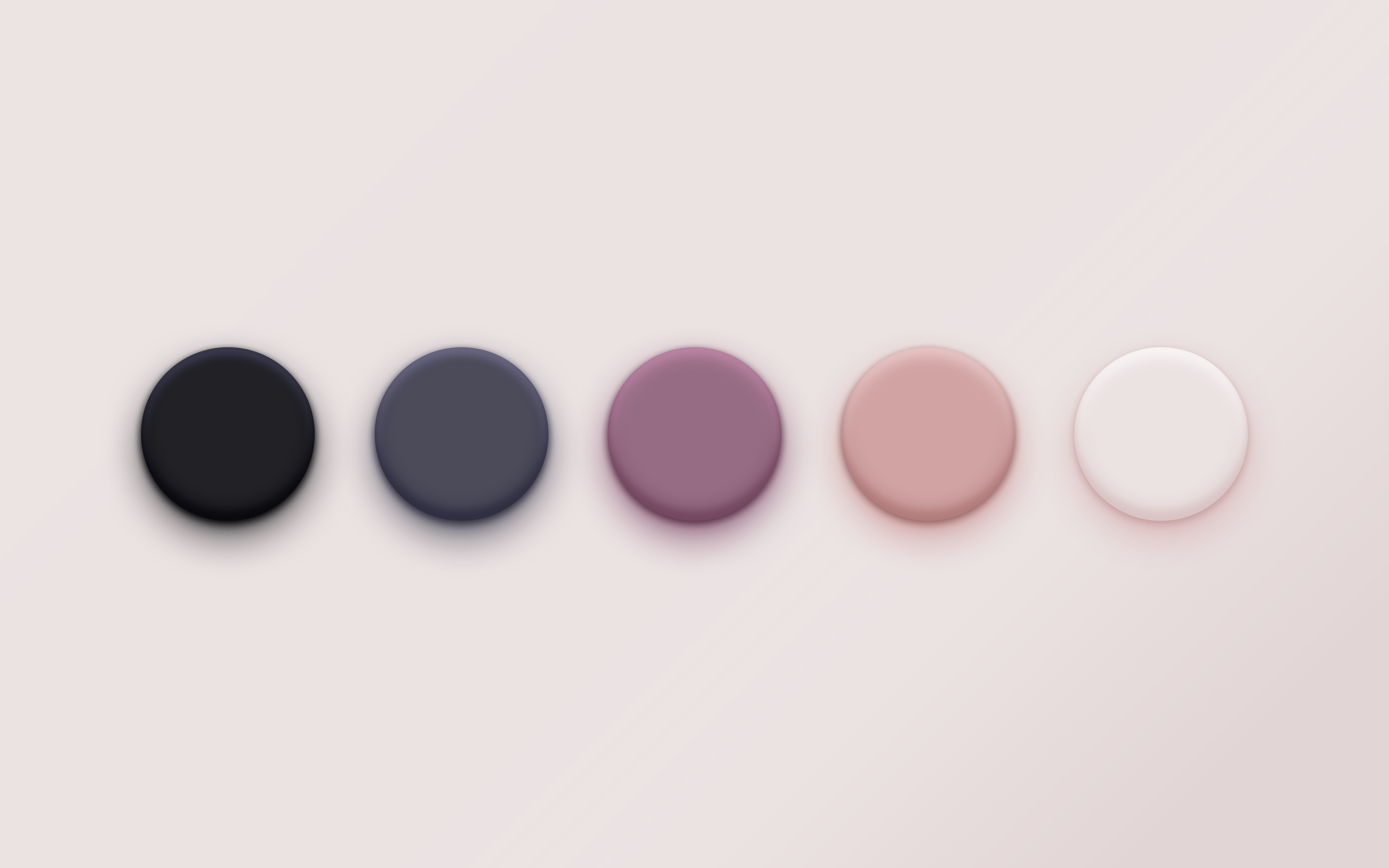 The next step was to choose a colour palette. It needed to be feminine and confident. As an amount of trust goes into choosing a makeup artist, especially if it's for a big occasion like a wedding.

The pink and purples offer both a feminine and trustworthy feel. The darker purples offer contrast and ideal contrast for larger blocks of text. Finally, the light pink offers ideal contrast at the opposite end of the scale.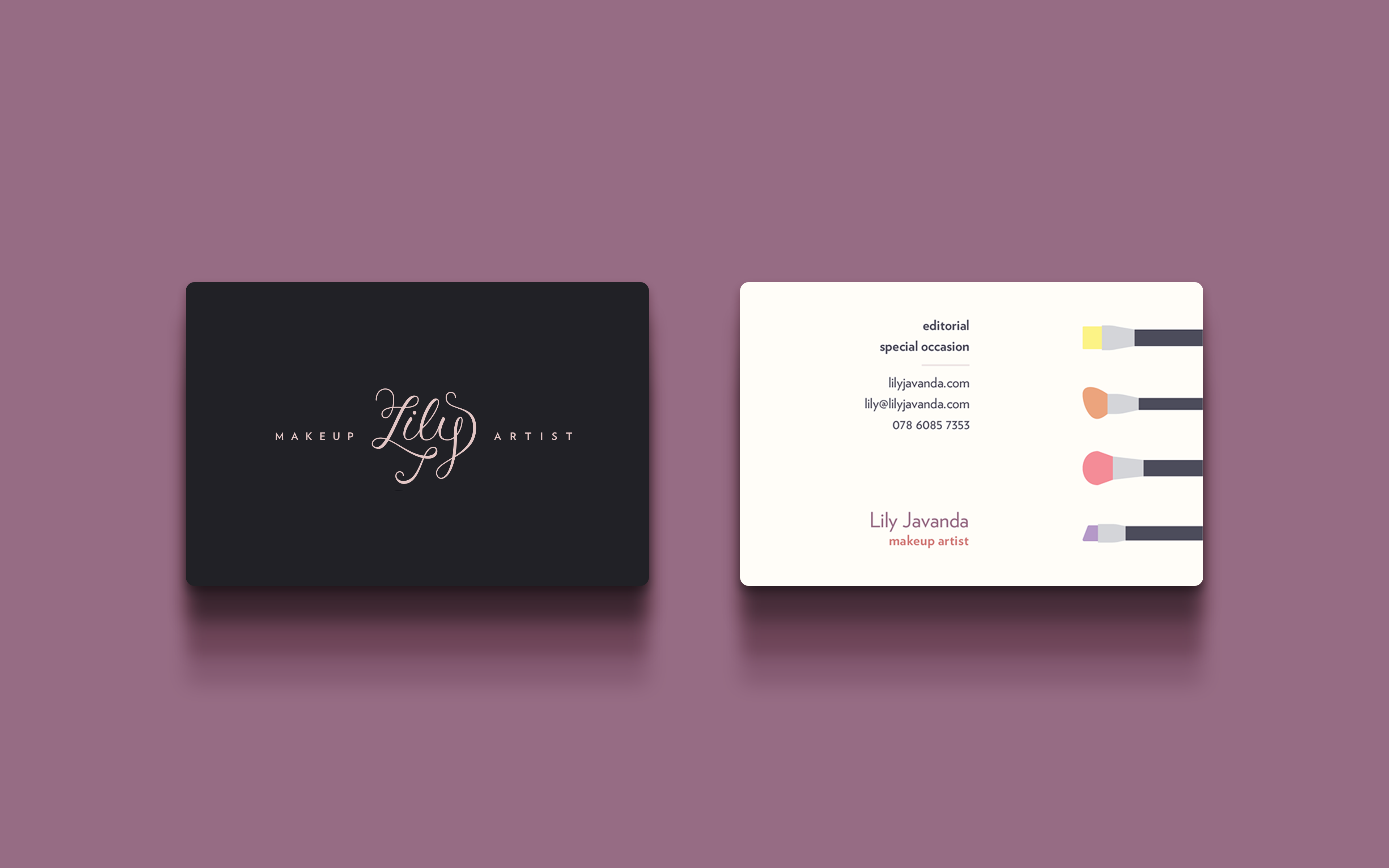 Business cards with brief details about services and what Lily does without feeling too cluttered there is a fair bit of information.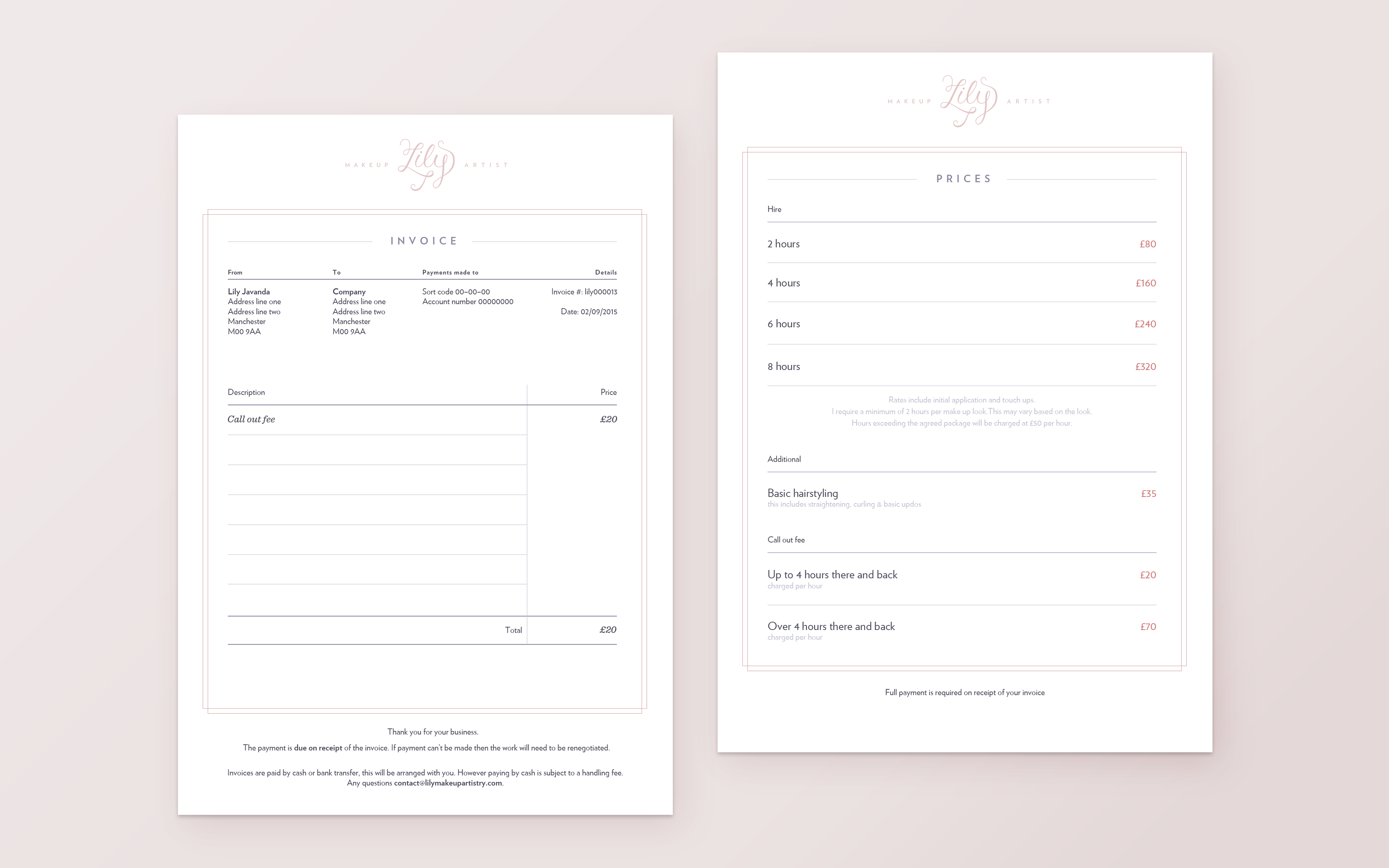 To complete the package an invoice and pricing template were made.